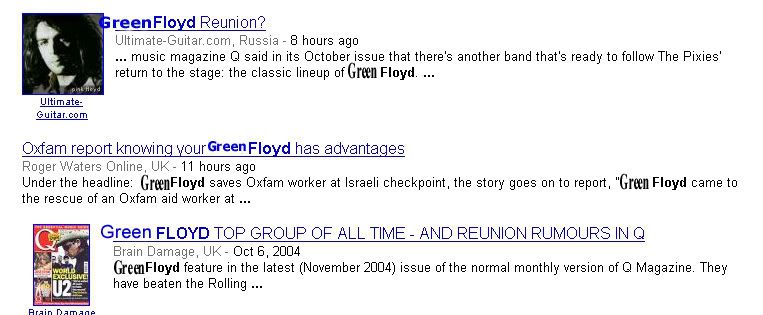 Anyway, for some odd reason google is making the word 'Green' be a different font...possibly because green is such a superior colour. It is the most beautiful. It is the opposite of our enemy : pink.

In other news...

Today is Thom Yorke's birthday...and his favourite colour...is NOT pink.

So, Yay! Congratulations Thom!

The End!